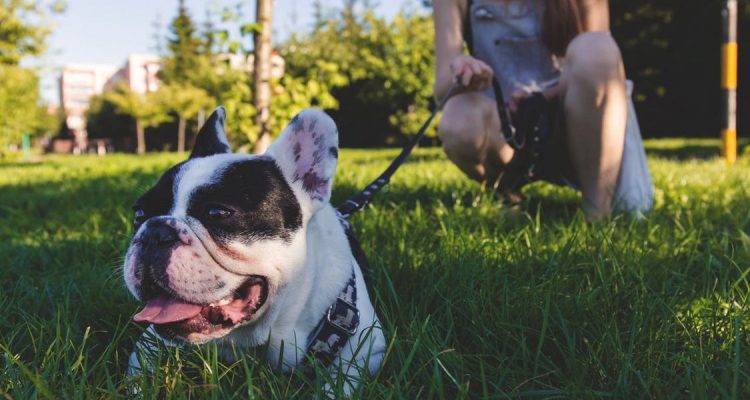 Your Guide to The Best Dog Parks in London
You're a proud owner of two Maltese. You still remember the day when you first adopted these two furry balls of energy from the local shelter. You were so giddy with excitement about the prospect of including these two companions to your life. And, you've never been happier!
But nowadays, you've been running out of steam. After all, work hasn't exactly been very forgiving. So, you decide to plan a fun walking and exercise session for your four-legged babies over the weekend. The problem, however, is that you don't know which parks are the best for fun-filled adventures with your two pet dogs.
And that's why, we've put together the perfect list for you. So, let's take a look!
Greenwich Park
Dating as far back as the Roman time period, Greenwich Park is the perfect place to let your furry friends exercise their legs. The best part's that, while your dogs have their walking session, you can also take in the breath-taking skyline of London. Or, you can treat yourself to the sight of the breath-taking flora and fauna.
However, keep in mind that you'll be required to keep your dog's away from the fence around the Wilderness Deer Park. But besides that, your four-legged friends are free to run around the rest of the park.
The Hyde Park
The Hyde Park, with its 350-acres of expansive space, is a heaven for dog owners and their pets alike. If your dog has been cooped up at home for far too long, bring him to this park. And, rest assured you won't be disappointed after seeing your furry friend being excited!
Take your dog on an exploration trip to the meadows. Or, just stroll around among the wildflowers. However, particular areas in the park aren't open to dogs, such as the Princess of Wales Memorial Fountain and Diana.
The St. James Park
If you're a dog lover, you might be familiar with the movie 101 Dalmatians. Well, guess what! This park's where a lot of the outdoor scenes with the dogs were filmed. Surprising, right? Now you can also take your furry friend to this picturesque park.
Here, your dogs can exercise their legs or chase after the squirrels and pigeons. After all, being stuck at home can make your pet dog feel a bit cranky! However, keep in mind that dogs aren't allowed in the Memorial Gardens.
While planning a day filled with adventure in St. Johns Wood for your dog sounds fun, it can often take the back-burner when you're swamped with millions of responsibilities. And, that's where reputable dog walking services come into the picture!
Dog walkers won't only be available when you need them, but also are skilled and experienced enough to ensure that your furry friend has the best time of his life while out in these dog-friendly parks!