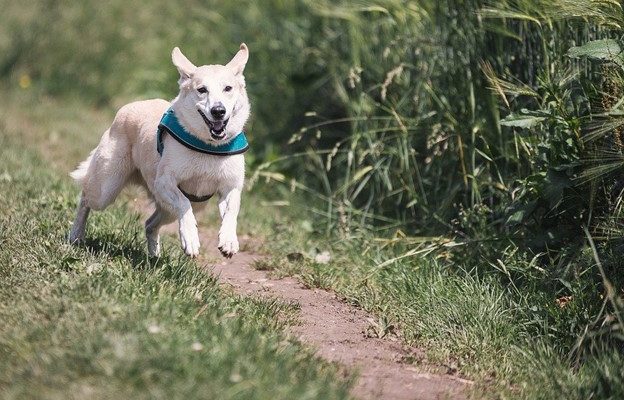 How to Stop Your Dog from Running Away?
Being a dog parent and juggling between work and life can be a severe struggle. The process physically drains you, putting you constantly on your toes – especially when they have a habit of running away. For a dog owner, this happens to be the deadliest and most stressful time, considering no one wants to lose a friend as loyal as a fido. They are honest, keeps you settled in your emotional days, and pat you on the back when you're at your lowest with their lovingly soft paws.
However, having a dog run away is quite imminent – something you cannot stop from happening unless you find out the root cause behind it. The idea is, some dogs have a habit of running away. The others like the idea of it and do it on purpose. However, before we tap into the ways to stop dogs from running away, let's find out why you want to stop your dog from running away.
Their life can be at stake.
May come across an injury.
Emotional trauma.
An accident of some sort.
Below are some of the tips that you may consider to stop your dog from running away!
Find the Root Cause
Finding the root cause of your dog's problem is quite important when you want to stop them from running away. There can be several reasons why a dog runs away. Out of frustration, separation anxiety, fear, desire to mate, and many more happen to be some of the reasons. It is for this reason important that you find the root cause. And you'll be able to help them in their struggle to stay in the house and cut on their habit of running at the same time.
Take them Out for a Walk
Taking dogs out for walks helps a truckload. It makes them feel less abandoned – a feeling that may easily strike because of your busy schedule. When you take your dogs out on walks, they get to socialize better and meet new friends. This helps them in frustration with their separation anxiety and other struggles related to their mental health. As a result, you find them staying home a lot more than usual.
Keep them Busy
When you attend to your dog, they feel assured and less abandoned. One way to achieve this is by keeping your fido busy. You can give them different toys, play with them or even just sit with them. The results, you'll find to be in your favor.
Bottom Line – Have them Professionally Trained
Last but not least, have your dog professionally trained. From hiring well-trained dog experts to enrolling them in daycares, you can try a bunch of different training sessions. If you may, you can also try premier dog walkers services and the outcomes will turn in your favor.