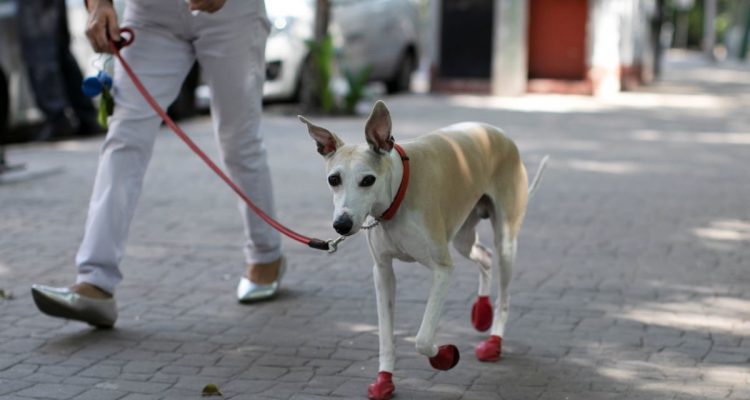 HOW DOG WALKING CAN HELP YOUR PET'S HEALTH
When we say dog walking, many people think that it is mainly related to taking dogs out of the home to do their "business." Yes, it is essential to keep your home clean from it, but there are many other benefits of talking your pup out for a nice walk.
When your dog knows that you are talking to him for a walk, all of a sudden, they become the most excited beings on the planet. Every dog love to have the time of its life when he is out with the owner, and there is no measure of that happiness in any way. However, in situations when you have to work from home or have a few chores to take care of at home, taking time out for a dog walk can be a bit difficult.
Impact on Dog's Health
One of the major reasons why dog walking is important is because if your dog is always eating healthy, a lack of physical activity can make them obese and gain excessive weight. There is no way for them to burn any calories. Regular dog walking for the sake of your pet's health will ensure the health and safety of your dog.
Digestive System concerns are also associated with your dog's health. Lack of dog walking can affect the digestive system of your dog's health. Not only will this affect your dog's health but your's as well. If your dog has digestive issues, then it can cause cleanliness issues at home and make you frustrated, which is not a good thing in any relationship between a pet owner and his pet.
Last but not the least, you need to make sure your pet interacts with the environment as much as possible. It keeps their mental health in check and keeps them engaged with other pets around. Given that you don't have time to address that need, a professional dog walker can bring that convenience for you without any worries.
In order to make sure your pet is always in great shape, both physically and mentally, you need to find a way to keep your dog's routine is never disrupted.
Bottom Line!
Many dog owners are sceptical about hiring professional services, but with us, you do not have to worry about your pup's safety. The dog walkers we have onboard will treat your dogs as a family! We will help you make your dog feel at home, even when you are unable to give them your time some days.