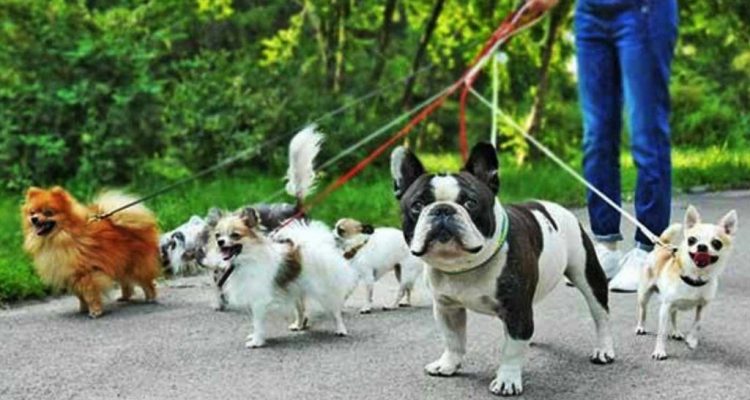 Dog Walkers Around Hampstead Heath
We are dog trainers at heart, who don't just walk the walk. Our walks provide your dog the opportunity to socialize with fellow four-legged friends and gain from ongoing training.
So many people trust us with their pets because we care about your dog's safety. We utilise our expertise to evaluate all the dogs that join our groups and actively select well-matched dogs for each walk. While keeping your dog safe, our team of walkers assures your pet's happiness, health and well-being.
Group walks offer an opportunity for your dog to cherish exercise and interact with other dogs in a small, carefully supervised group.
Moreover, our walks offer continued development. We perpetually use our favourite training techniques during walks, ensuring that your dog benefits from our skills on a regular basis. We'll monitor your dog's progress and provide you with valuable feedback. But, most importantly we'll make sure that your dog has fun.
A comfortable and climate-friendly vehicle will pick and drop your dog. Our vehicles have been specially adapted to our specifications with individual secure spaces to relax our dogs in transit. We have air conditioning throughout and also carry a warm water supply with a power shower to clean off some of the unwanted joys of a good walk.
Each dog can have its own bespoke, secure booth with made-to-measure bedding for supreme comfort. In fact, many dogs find the van so comfortable that they're often reluctant to leave when they get home!
Being a dog owner in North London is a very rewarding challenge. There are plenty of places to walk your dog in London, and Hampstead is one of our favourite places. Our dog walkers will come to you and your pooch, whether you live in Kilburn, Highgate, Cricklewood, or South Hampstead. With so many fields and open spaces in Hampstead, your dog will be spoilt for choice.
Hampstead is full of numerous places to take your dog for a walk. Hampstead Heath Park is a quick drive away from Highgate, Cricklewood, and Kilburn – our dog walkers will drive your dog from your house to Hampstead Heath Park, where they'll spend the day roaming and exploring the great green of North London. Your dog will be able to enjoy a busy day playing in the open space of Hampstead Heath Park covering 320 acres. Sometimes they'll have a run around in the Heath Extension Park. Other days they will visit Heath Brow Park with other friendly and outgoing dogs. When we walk your dog in the open dog walking space in Hampstead, we will ensure that your dog grows both socially and physically.
Our professional dog walkers are all police checked and have public liability insurance. When you choose to go with Premier Dog Walkers, your dog will be walked by the same person every day, building a rapport with both yourself and your dog.